Conference Venue
Vertex Building (Campus Nord of the Technical University of Catalonia, UPC)
The Universitat Politècnica de Catalunya - BarcelonaTech (UPC) is a university with a consolidated worldwide reputation and an international vision that generates technological innovation and attracts talent.
UPC main campus is located in Barcelona with other campus locations at Castelldefels, Manresa, Sant Cugat del Vallès, Terrassa and Vilanova i la Geltrú. The North Campus houses the Vertex Building, proposed venue at the university.
Facilities at Vertex Building
Wi-Fi Internet connection available in the whole campus
Secretariat desks: Can be located at the entrance hall of the building


Plenary Lectures:
Room Auditorium
Located on the North Campus of the UPC, the Auditorium has a capacity for 477 people comfortably seated. Arranged on two levels, platform and amphitheatre, with access for people with reduced mobility on either level.
Capacity: 477 seated people
Full audio-visual equipment
VIP room
Accessible for disabled people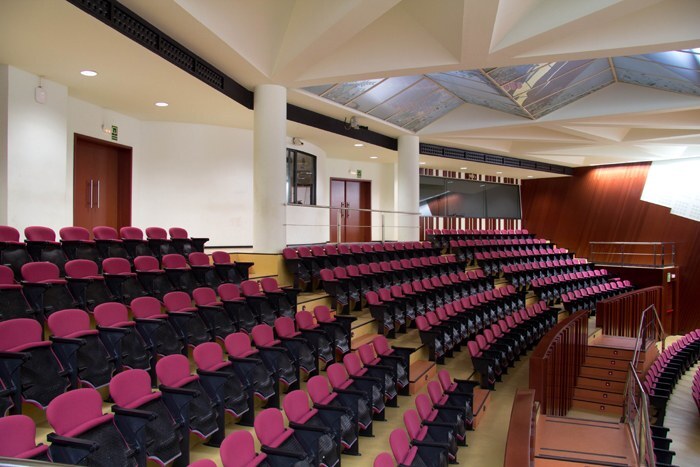 Regular Sessions
---
---
Breaks and Exhibition Area:
Building and its adjacent garden can host coffee and sandwich type lunch breaks for up to 350 people. The Vertex building can host an indoor exhibition of up to 9 booths (4,5 m2 approx.)